We are so excited to be at the Royal Cornwall Show this year. It all begins on Thursday the sixth of June and we have been working hard to develop a stunning new range of products.
We are particularly proud our cushions which are hand printed and modeled here by the Arctic Ptiger herself (Aka Erik to friends)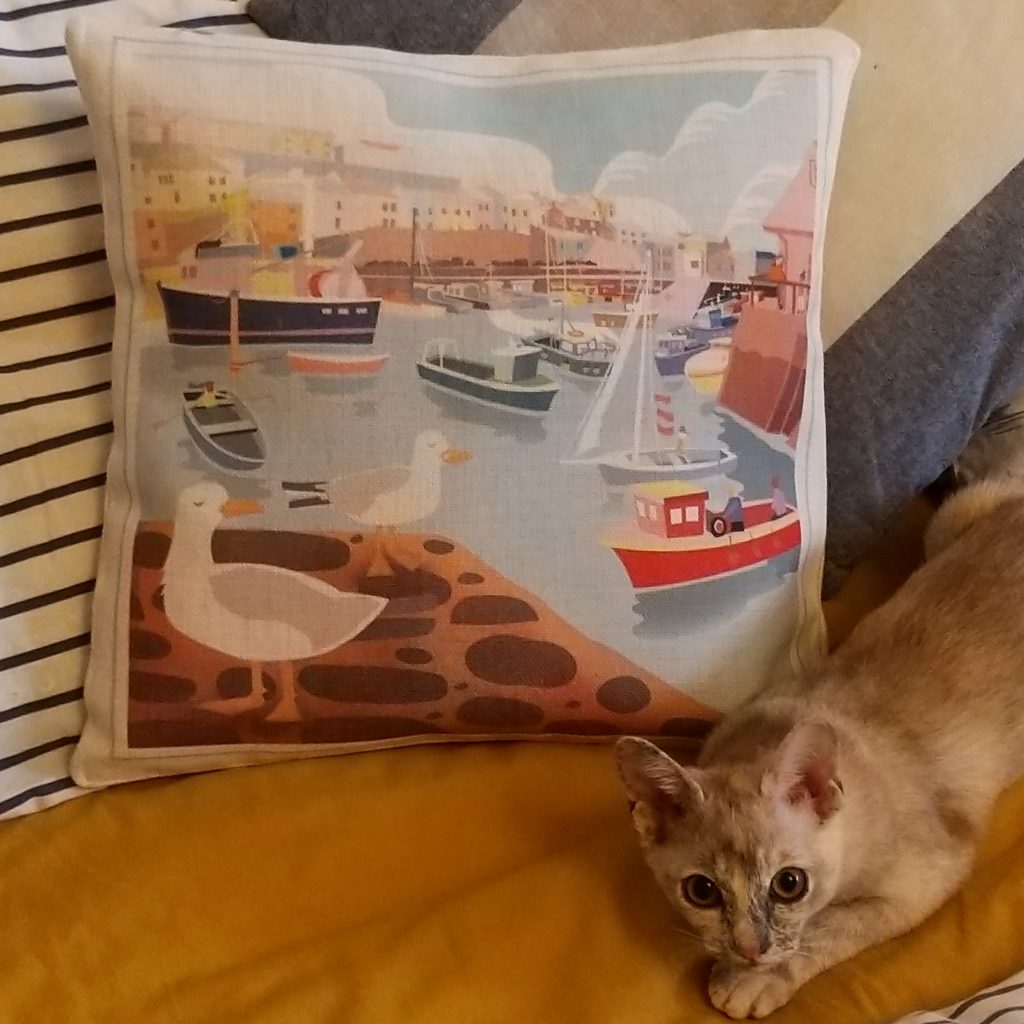 We will also be show casing some of our largest reclaimed wood prints along with a boat design which can be customised.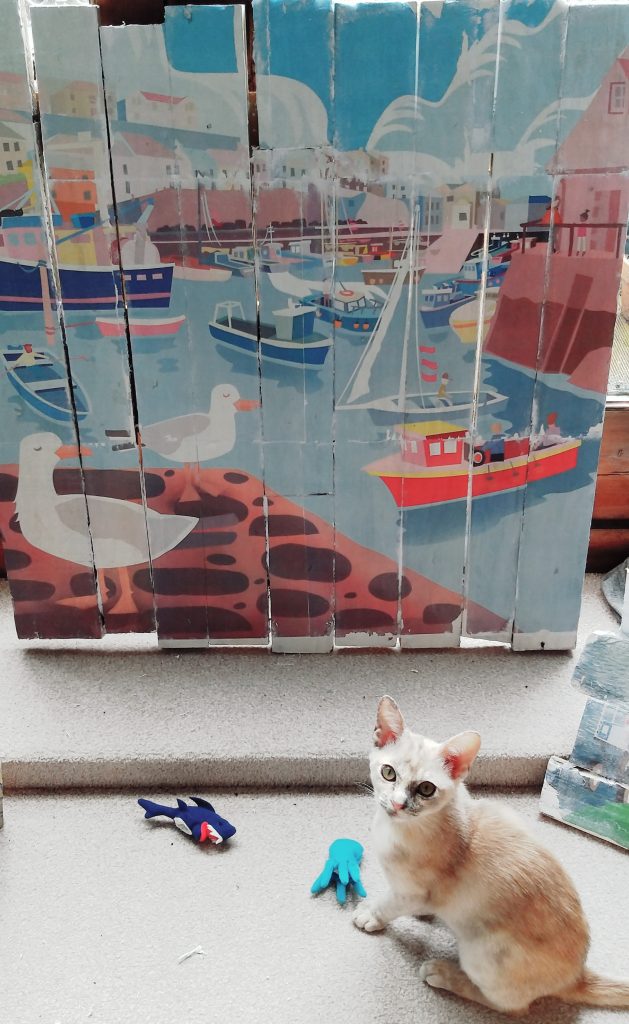 We will be in the West Country Arts and Crafts tent which is opposite the BBC. Please come and say Hello if you are in or around Wadebridge on the 6th 7th and 8th of June.