Our Designs
Joes's inspiration began in the beautiful Villages and Coves of Cornwall where he lives. Recently we've added Devon and the Isle of Man to our Collection.
Because we are a small Family run business we are able to adapt our products to your requirements. All of the designs below can be used on any of Our Products. We can also add or remove graphic wording.
Please feel free to contact us for more information about any of our designs
We also offer a range of porcelain and enamel mugs with vibrant wraparound designs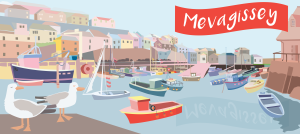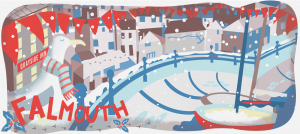 Our Products
We try to use local printers for our stationary and source product materials which are ethical and sustainable.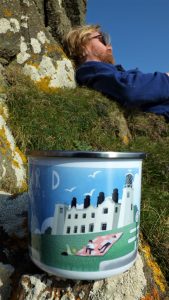 For more information about each product click on the image.
For a wholesale catalogue email Joe@joemasonillustration.com
This website is under construction 14/02/2019 Please come back at the end of March to see more of Our Products 
Classic Reclaimed Wooden Prints, Hand finished by Joe
Joe has been hand making these for the past four years. They are painstakingly crafted on to reclaimed pine and hand finished. Prices range from £75 to £300. Each is unique and made to order. We will have a few samples on display at this years Royal Cornwall Show. Come and visit us from the 6th -8th June at the Showground in Wadebridge Royal Cornwall Show 2019